Smoked Trout Chowder Recipe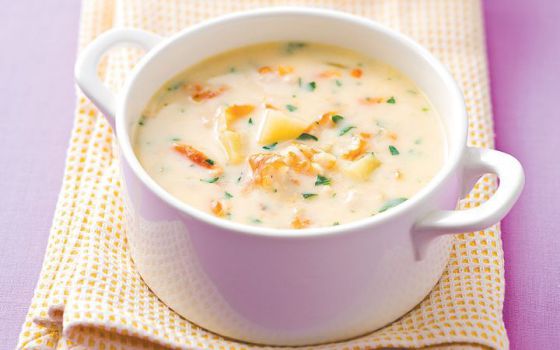 Serves 4 for supper or 8 as a starter- Our Trout Chowder recipe is a scrumptious dish for a cold and rainy day.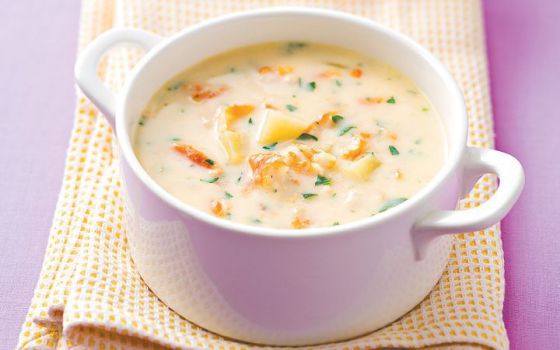 Ingredients
2 tbsp Butter
2 stalks Celery, chopped
1 medium Onion, chopped
4 cloves Garlic, minced
1 tsp Parsley
¼ tsp Pepper
Paprika to taste
500ml Chicken stock
2 Potatoes, peeled and diced
600ml Single cream
65ml White wine
425g can Sweet corn, drained
Melt the butter in a large saucepan. Add the celery and onion, sauté until onion is translucent. Add the garlic and cook for 2 minutes, then add the chicken stock, parsley, Halen Môn Sea Salt and pepper and bring to boil. Reduce the heat, place lid on and simmer for 20 minutes, stirring occasionally.
Strain completely, add the diced potatoes, and cook for 10 minutes until tender. Add the cream and Smoked Trout. Gently simmer for 15-20mins, stirring often. Add the white wine and sweetcorn, and cook for a further 2 minutes.
Sprinkle with paprika before serving.