Father's Day & Birthdays at BMS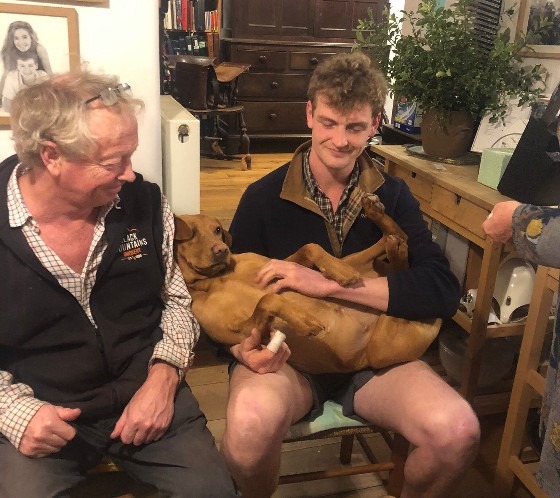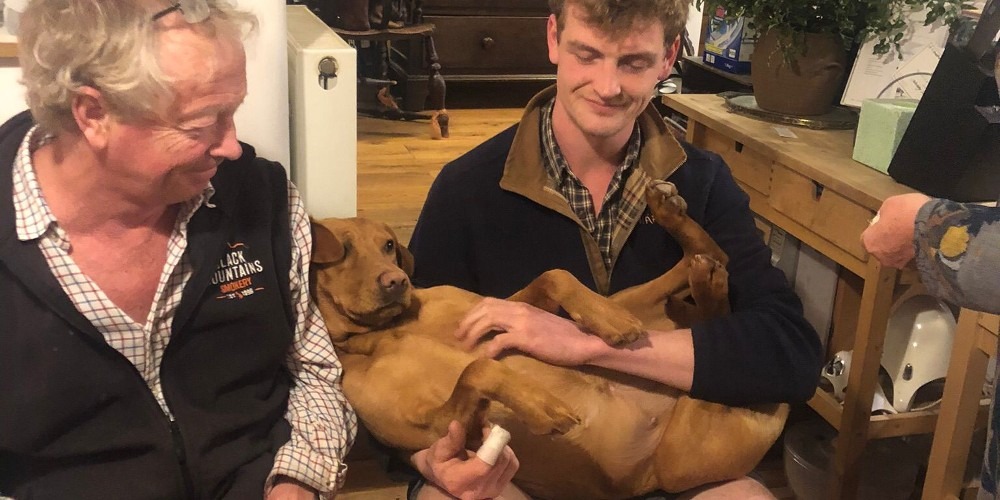 It's June (already!) and with the summer season well and truly here, it means we have some big days to celebrate… not least, Father's Day! Here at BMS we're taking the time to celebrate the Dads within our team. First of the Carthew clan is Jonathan, otherwise known as Smokey, but we also have his lovely son Hugh who is father to a four-legged fox red labrador, Tanga.
June is also the birthday month for the Carthew men. Jonathan is set to celebrate his 61st birthday this year, he will be blowing out the candles and wishing for early retirement; and Hugh manages to secure the longest day of the year for his 26th birthday celebrations – the summer solstice on the 21st.
All these celebrations make the best excuse for some fabulous family feasts, and we could not be more excited! Whether you're searching for gift ideas for your Dad (or Grandad or father figure) or preparing for a birthday celebration of your own we have lots of hampers on our website that are just right for a special occasion.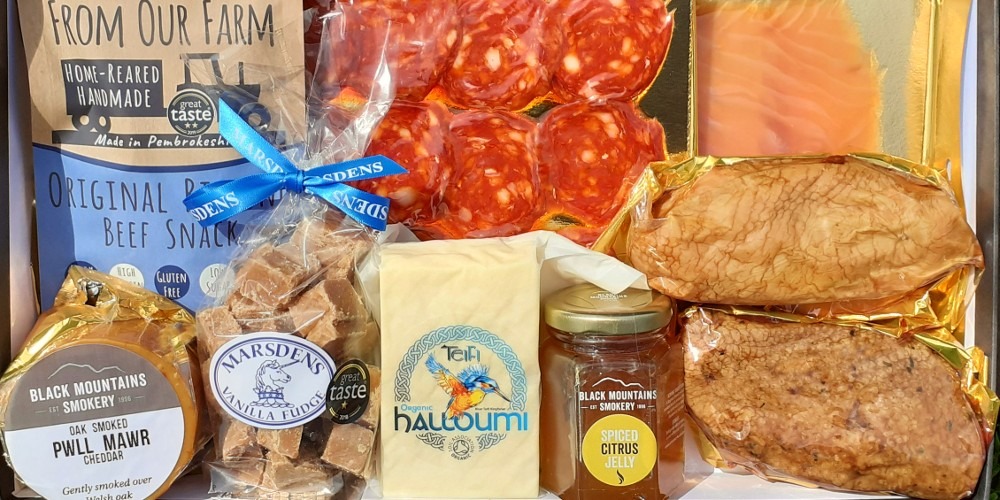 Try our special Father's Day Gift Box Hamper £80 inc P&P
Our hampers range from £50 to £400 so there is something to suit all budgets for Father's Day at BMS. We have a special Father's Day Gift Box Hamper and a Father's Day Platter Hamper alongside a range of hampers under £85 which are sure to bring a smile; whatever your father's taste, there is a foodie hamper with his name on it. If he's a lover of fish, try the Little Fish Feast, or perhaps he is more of a carnivore and would prefer our Little Meat Feast hamper – take a look at the full range here.
Maybe your Dad deserves a larger feast and we can cater for that as well! If he's in need of a real luxury selection then try the Gourmet Deli Hamper or the Gourmet Meat Feast, both containing a flavour adventure we know he will enjoy. Click to see a list of our larger hampers here and see which one he'll like best!
If you know he will love our products, but you are not sure what his preferences are, we can easily put together a bespoke hamper with a range of products of your choosing! Still too much fuss? Then why not give the gift of choice and purchase a gift voucher. Ready to use on a range of our products and just a phone call away.
And to make an extra special gift why not add a bottle from our range of craft beers and ciders for less than a fiver or splash out on a wonderful Welsh wine, gin or whisky. Or if he has a sweet tooth we have Marsden's fudge and a range of delicious locally produced chocolates.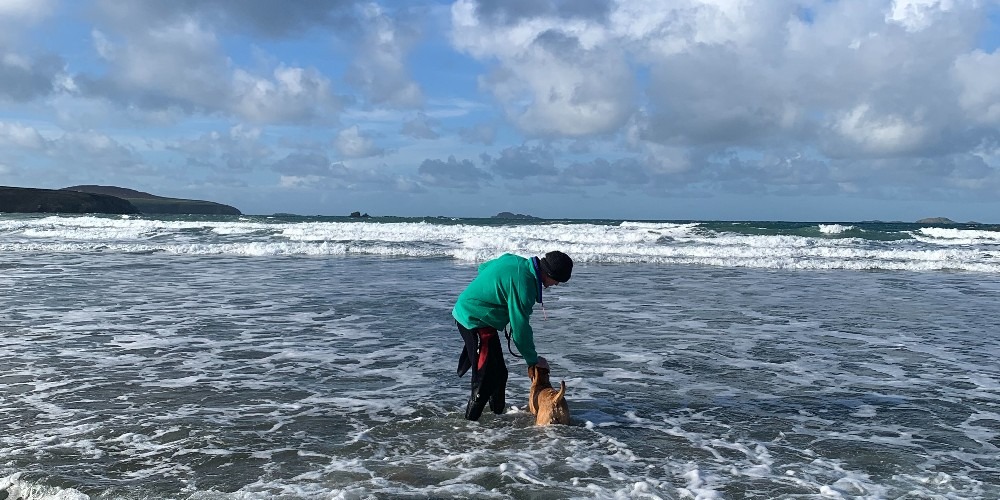 We have carefully crafted a wonderful range of Black Mountains Smokery jellies and chutneys and these make lovely pairings for our smoked fish and meats. Here are a few ideas that would make the perfect foodie gift for a loved one
Welsh Dragon Sausage and Apple Cider Jelly – our famous Welsh Dragon Sausage is a pork, leek and chilli sausage made by our local butchers. They are delicious enjoyed as canapes or nibbles with our very own Apple Cider Jelly, and even better enjoyed with a glass of Apple County's award-winning Dabinett Cider on the side.
Smoked Duck and Hedgerow & Port Jelly – our tender Suffolk Gressingham smoked duck breast is lightly cured and hot-smoked over Welsh oak. Smokey and indulgent, rich, and festive but not sweet. You can pair it with anything fruity to provide the perfect balance of flavour. Try it with our Hedgerow & Port Jelly – we've done the hard work of creating a perfectly balanced accompaniment, so all you need to do is assemble on the plate.
Hot Oak Roasted Smoked Salmon or Cold Smoked Salmon and Beetroot Chutney – many of you have been enjoying your salmon with a combination of dill mustard sauce and crème fraiche, a go-to combination that has become a smokey staple. You may also like to try another, our Sweet Beetroot Chutney! It makes a lovely, vibrant garnish to a canape and a dollop on the side of your plate is the cherry on top for your celebratory meals.