Paul Hollywood's Smoked Salmon Pate Recipe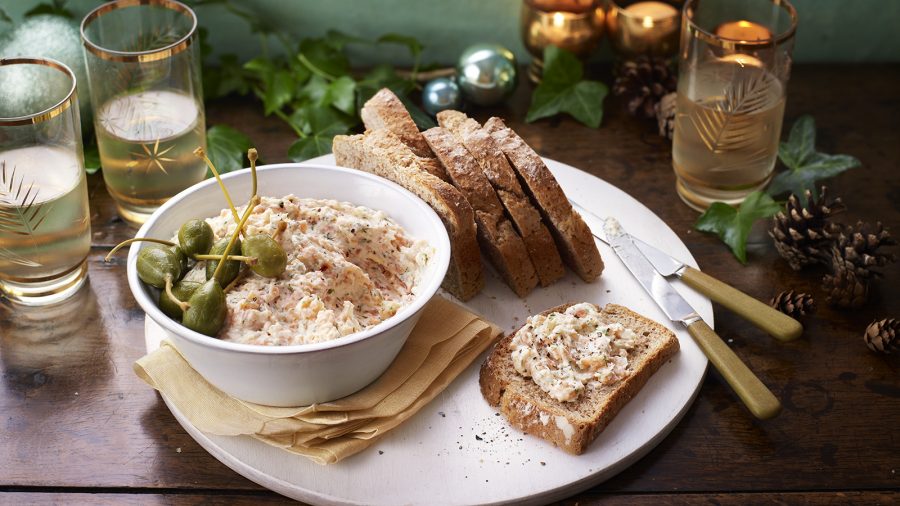 Serves 4-6 – Smoked Salmon Pate Recipe inspired by Paul Hollywood!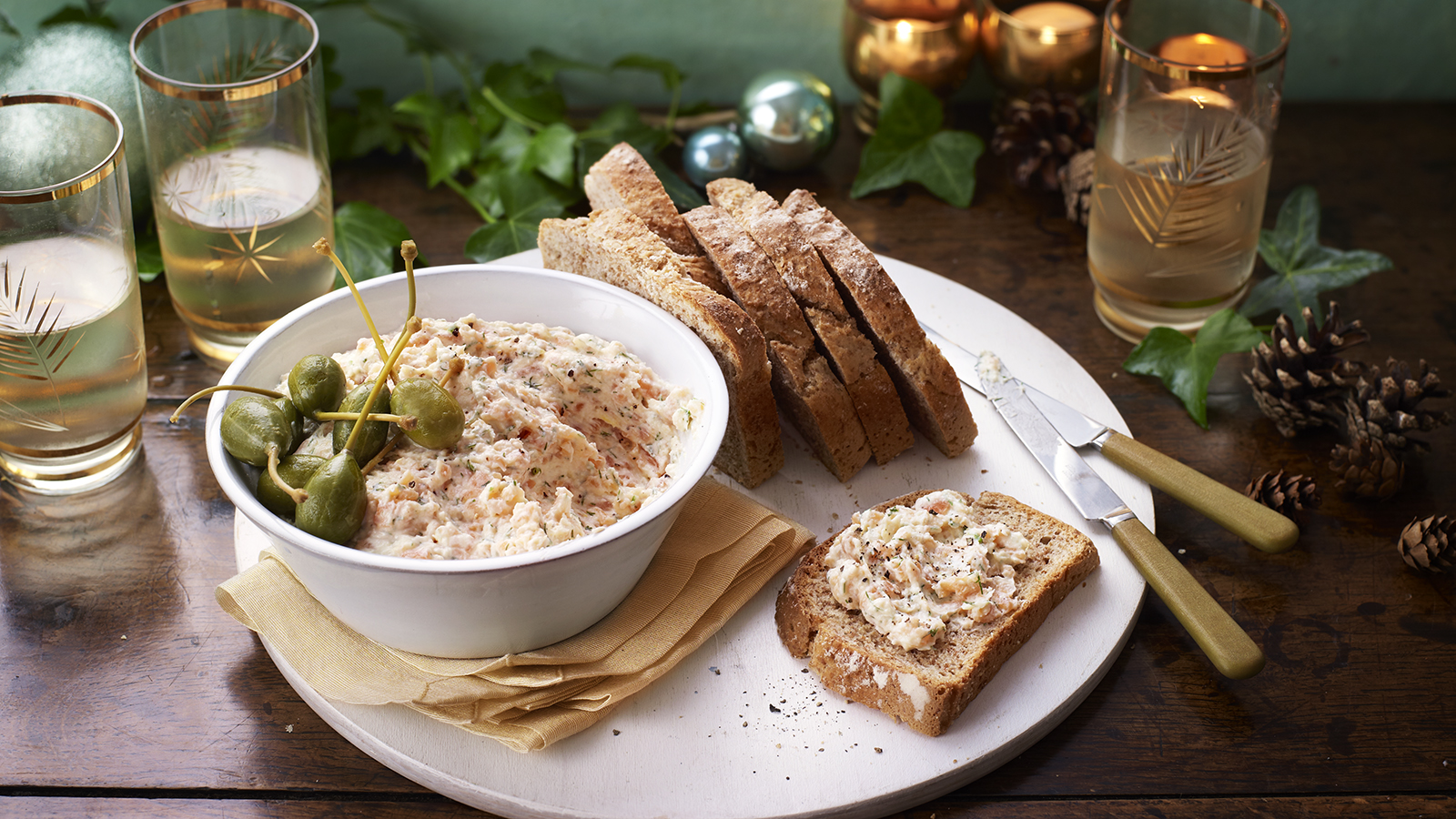 Ingredients
100g cream cheese
100g crème fraîche
200g Black Mountains Smokery Award Winning Smoked Salmon
zest of 1 lemon – finely grated
juice of half a lemon
1tbsp creamed horseradish
2tbsp fresh dill – finely chopped
caper berries, to serve
 To begin, place all ingredients except the capers in a food processor. Pulse until a pâté forms. It should still have some texture to it and not be a purée. Taste to check the seasoning. It may also need more lemon juice.
Serve with sliced bread, such as stout soda bread, and large caper berries.