Smoked Salmon Nicoise Salad Recipe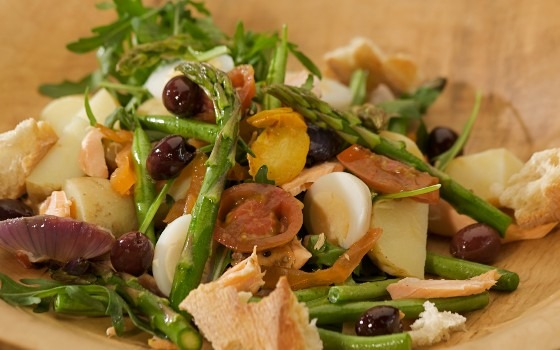 Our Smoked Salmon Nicoise Recipe is the perfect salad addition to your picnic!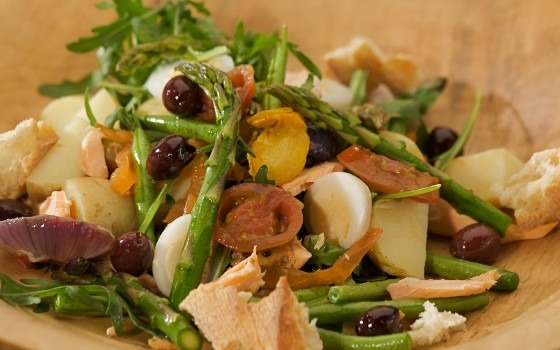 Ingredients
Lemon Vinaigrette
Baby new potatoes, – cooked
Green Beans – cooked
Hardboiled eggs – or quails eggs
Halved cherry tomatoes
Salad leaves – I like little gem quartered longways
Baby asparagus – cooked
Black Olives Capers – optional
Layer the Nicoise ingredients into a large bowl ahead of time – with the dressing at the bottom and the softest ingredients at the top.
Double cling and keep chilled in the fridge or cool box for 6-8 hours. Simply toss before serving.