Smoked Salmon with Lemon and Horseradish Cream Canapé Recipe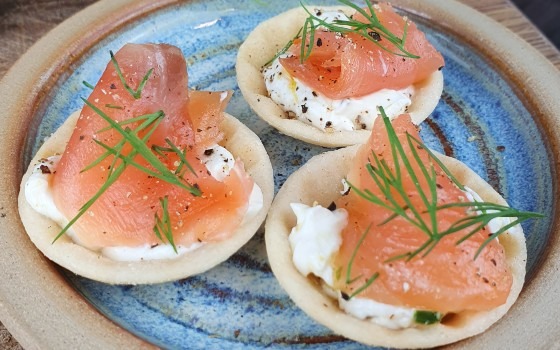 An interesting twist on a classic Smoked Salmon canapé recipe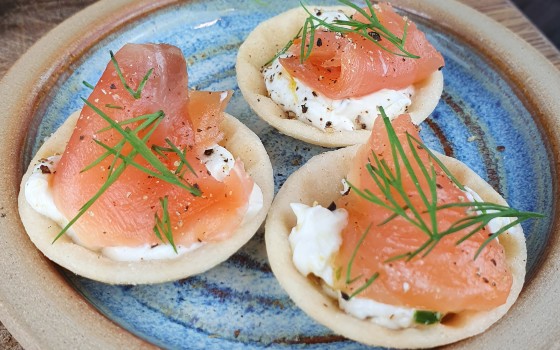 Ingredients
1 Lemon – zest
Dill – roughly chopped
Salt & Pepper
Mix the Llaeth Y Llan Natural Yogurt, Horseradish Cream and lemon zest in a bowl and add salt and pepper to taste.
Lay out the Canapé Shells on a serving platter. Add a dollop of the lemon & horseradish cream to the shells and place the Smoked Salmon on top – I find it easiest to twist the salmon into the cream.
Finish your smoked salmon canapé with a sprinkle of dill and a twist of black pepper – voilà!