Smoked Trout with Creamy Horseradish Potato Salad Recipe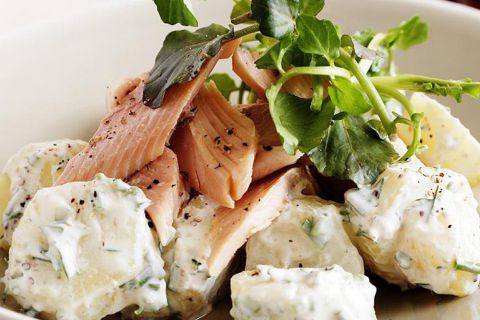 Serves 4 – Our Smoked Trout Potato Salad Recipe is perfect for lunch or as a light supper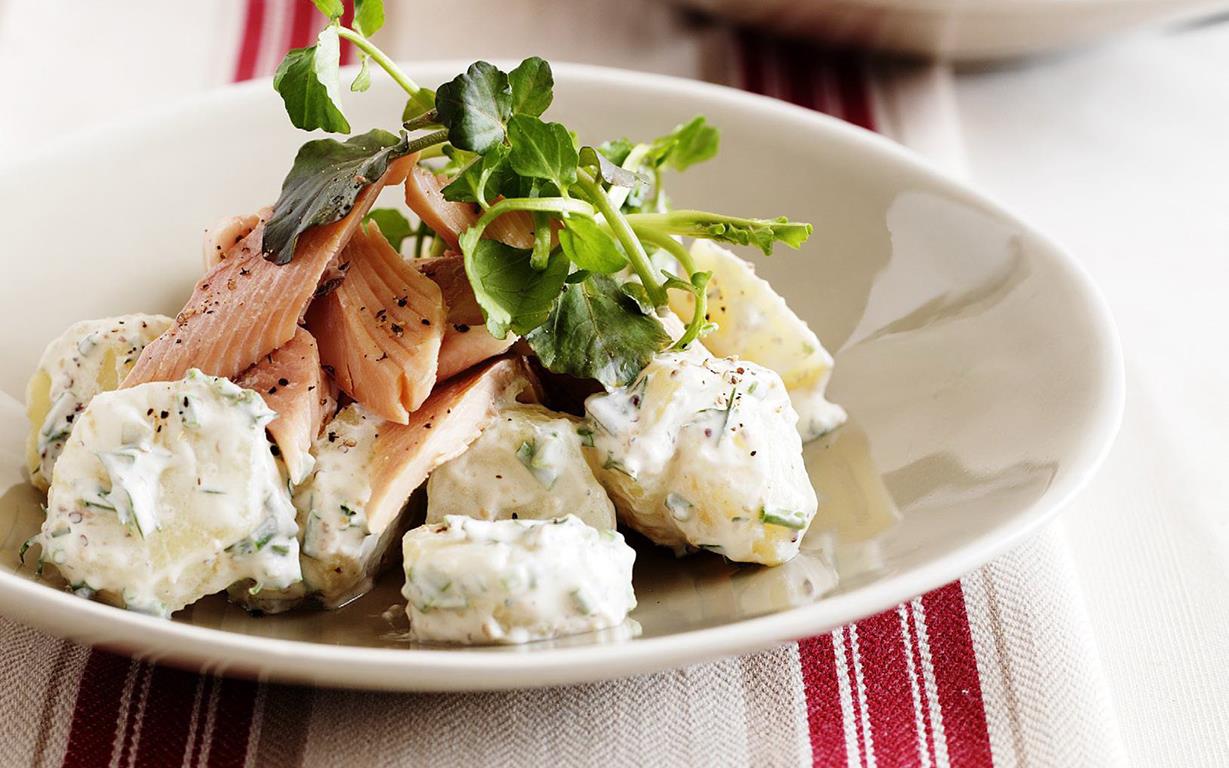 Ingredients
 800g Blas Y Tir Pembrokeshire Earlies or other new potatoes
2 tbps Crème fraiche
Zest and juice of 1 lemon
1 Red onion -very finely sliced
1 Small bunch fresh parsley -roughly chopped
1 Punnet salad cress
 Freshly ground black pepper
Boil the potatoes until cooked, and drain thoroughly. In a bowl, mix the crème fraîche with the lemon zest and juice.
Add the horseradish cream with caution – depending on how zingy you like it and how many children are present!
Add the potatoes, onion, parsley, then snip your cress into the bowl. Season with salt and pepper and mix.
Flake the Smoked Trout over the top to serve. Equally delicious served with Smoked Sea Bass or Smoked Mackerel.