Smoked Chicken Pairings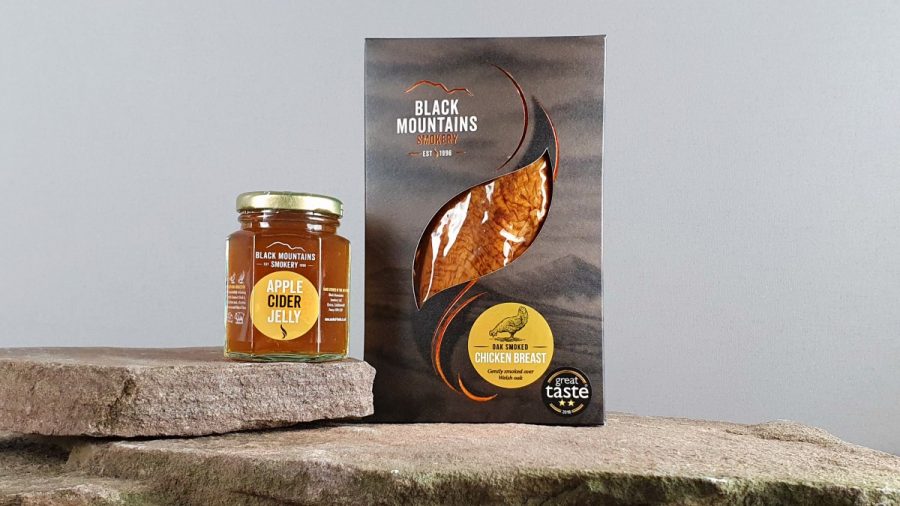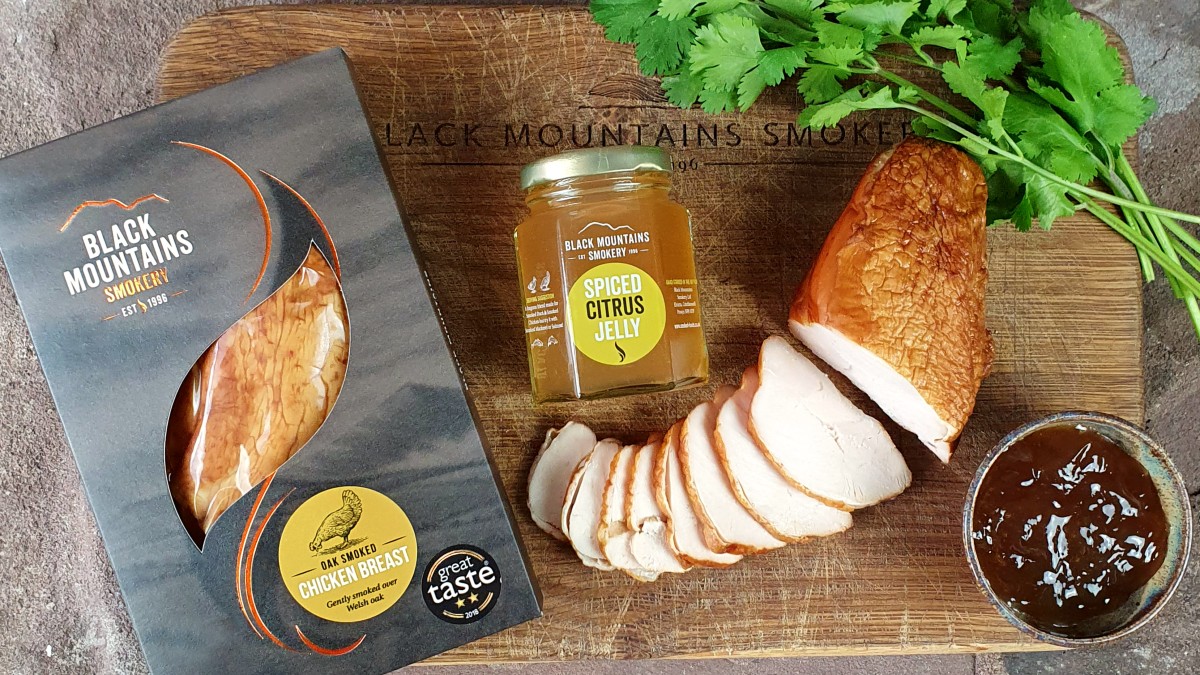 Our award-winning Smoked Chicken Breast is gently hot-smoked over smouldering Welsh oak. It is succulent with an even smokey flavour throughout.
"Impressive! Really juicy & moist with a well-balanced natural smokiness." Great Taste Awards 2018
Smoked Chicken is ready to eat and can be eaten straight from the packet. However, the flavour is even better if removed from packaging in good time and served and room temperature. It is also delicious served hot in bakes, risotto, pasta dishes and fajitas.
We have many serving suggestions and recipes to tickle your fancy but there is one trick for simple satisfaction that is hiding in plain sight… one that our customers might have overlooked!
We have created our own range of BMS Preserves. Not only because they are delicious and look beautiful, but because they couple perfectly with our most popular smoked foods. The tell-tale sign is the matching colour circle on the outer packaging, see how good they look together…!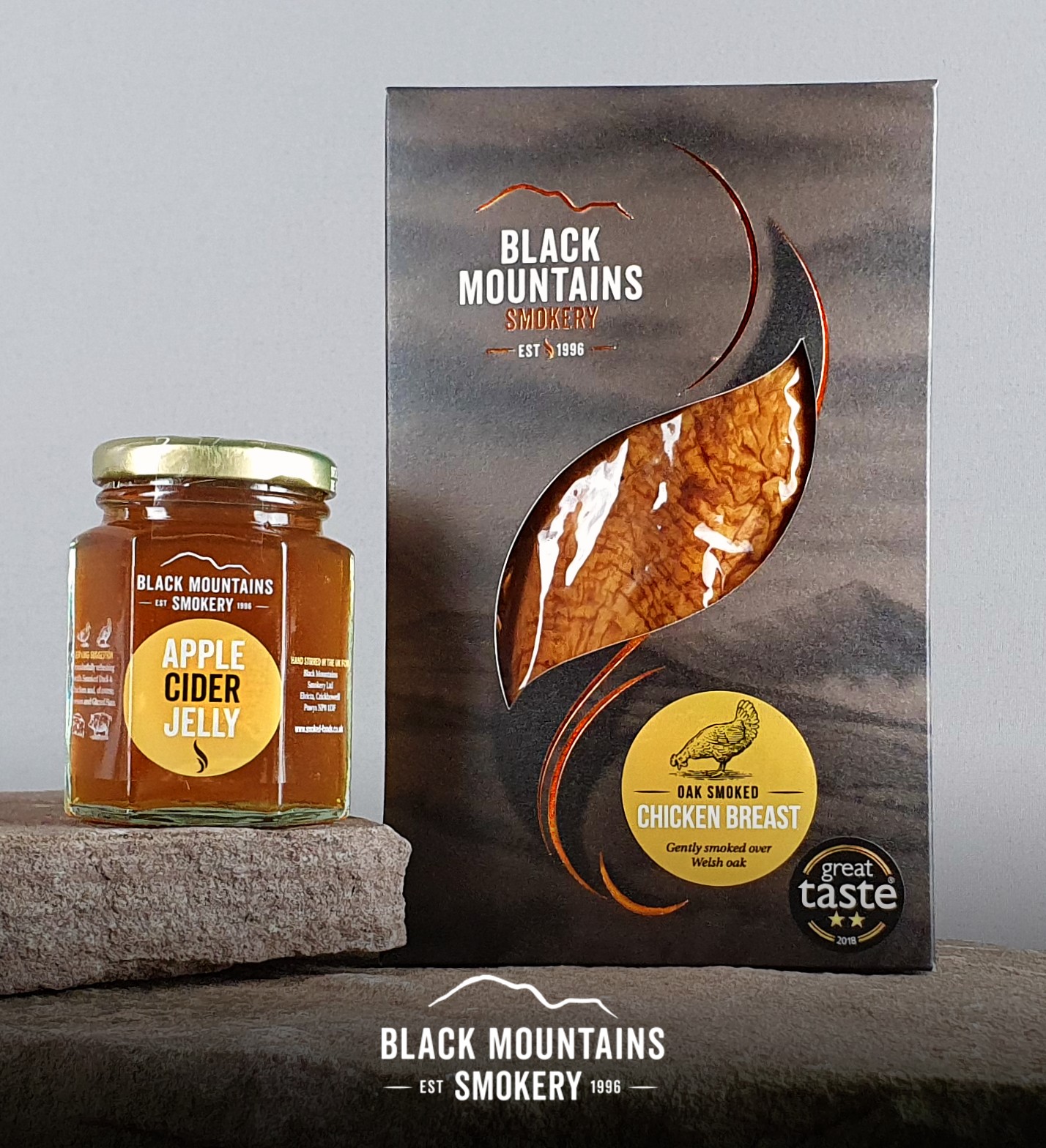 Our Apple Cider Jelly and Spiced Citrus Jelly were made to compliment the Smoked Chicken, to provide sweet and sharp notes that cut through the smokiness and balance the flavours beautifully.  Smokey Jo has developed and perfected the finest recipes over time. Now our jellies are produced for us in small, hand-stirred batches to make sure they are just right every time.
Whether you are creating canapes, salads, sandwiches or nibbles, this flavour combination will shine through and you will only require simple additions if any; fresh leafy greens such as rocket or baby spinach and a crumble of goat's cheese, a twist of black pepper or a garnish of fresh basil.
When scrolling through our website look out for flavour couplings to try in your next order. Watch out for future blogs with more pairing inspirations.