Wonderfully Welsh Cheese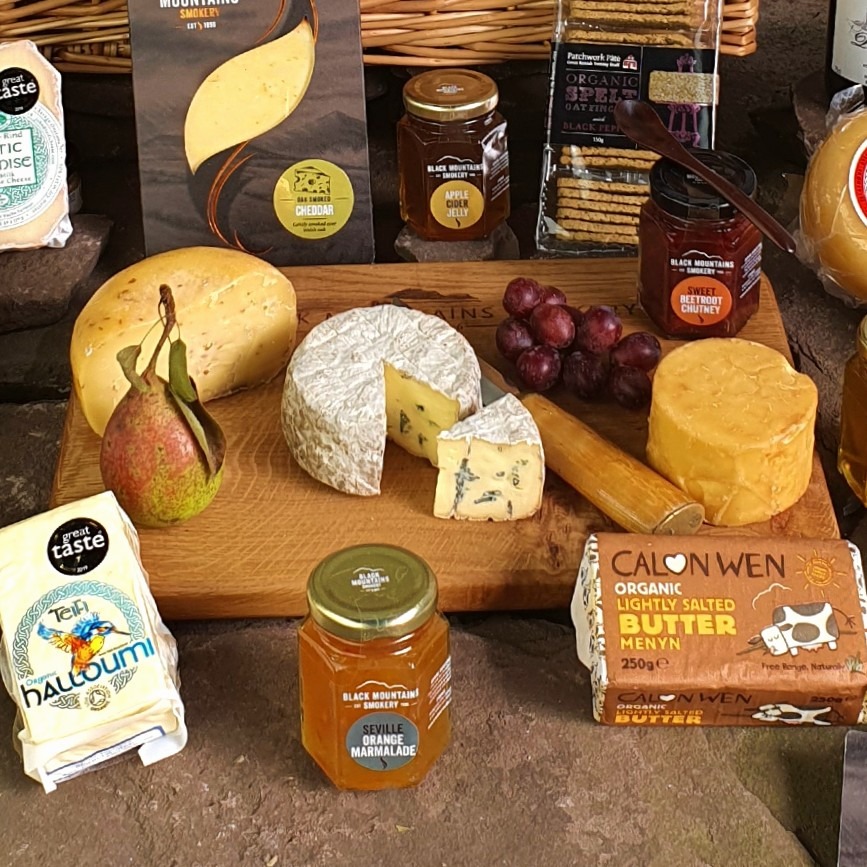 For all you cheese lovers out there, we have a wonderful artisan selection of cheeses perfect for any occasion. For you Smokey lovers we have our favourites, produced by our loving hands the Smoked Pwll Mawr or the Smoked Cheddar with Paprika. Stick for accompaniments we've got some sauces that are sure to go down a storm, from Cranberry & Fig Chutney to Very Chilli Jam there's something for everyone.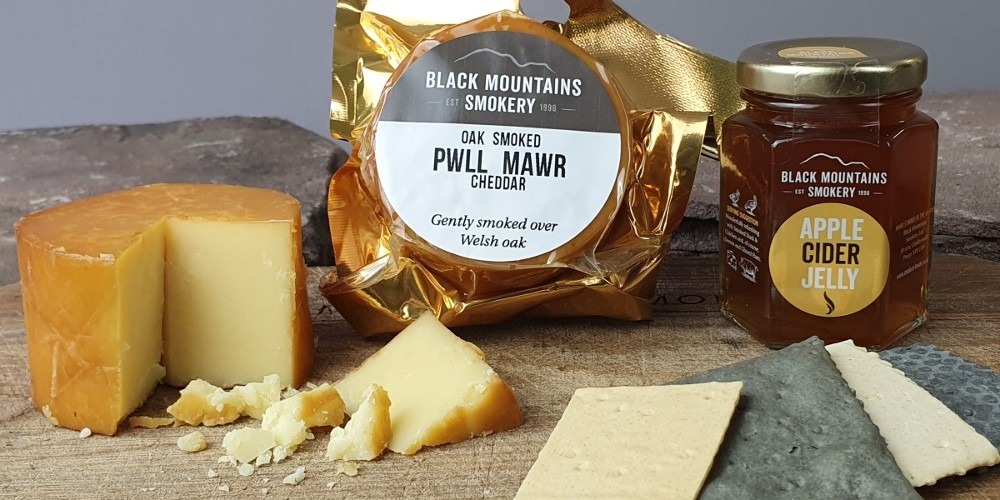 Supplied by Blaenafon Cheddar, the mini truckles are matured in the "big pit" and delivered to us to smoke. The Smoked Pwll Mawr Cheddar is full flavoured and creamy making it perfect for cooking or to enjoy with a simple selection of crackers.
Our personal favourite is the Smoked Cheddar with Paprika, it's vibrant, colourful and if that Smokey flavour isn't your thing this could be your perfect cheddar. The blocks of cheddar are yet again supplied by the lovely Blaenafon Cheddar, this North Wales Cheddar is rolled in paprika and lovingly smoked just to give a gentle flavour. This cheese is decorative and wonderfully versatile perfect for recipes, cheese boards or just a decadent nibble.
Head over to our Welsh Cheese & Dairy to check out the rest of our Welsh Cheese range. We've got everything from smooth and creamy Halloumi perfect with Very Chilli Jam, golden Jersey Milk Angiddy with Cranberry & Fig Chutney, to a soft blue Perl Las. At the moment we have a wonderful deal on a selection of Welsh cheddars including Capel Newydd, Dragon's Breath, 1868 Black Waxed Cheddar and Smoked Pwll Mawr perfect for if you really can't decide. We also have a delicious, young and fresh Pants-Ys-Gawn Goat's Cheese which works perfectly in summer salads. For more accompaniments be tempted by our Chutneys, Jellies and Sauces.
If you're stuck for ideas we've got a couple of recipe suggestions that might take your fancy. Try our smokey twist of a Welsh classic and try our Welsh Rarebit and Beetroot Chutney Recipe. Or for a quick and simple lunch idea why not try a Ploughman or a Cheeseboard. Inspiration incoming…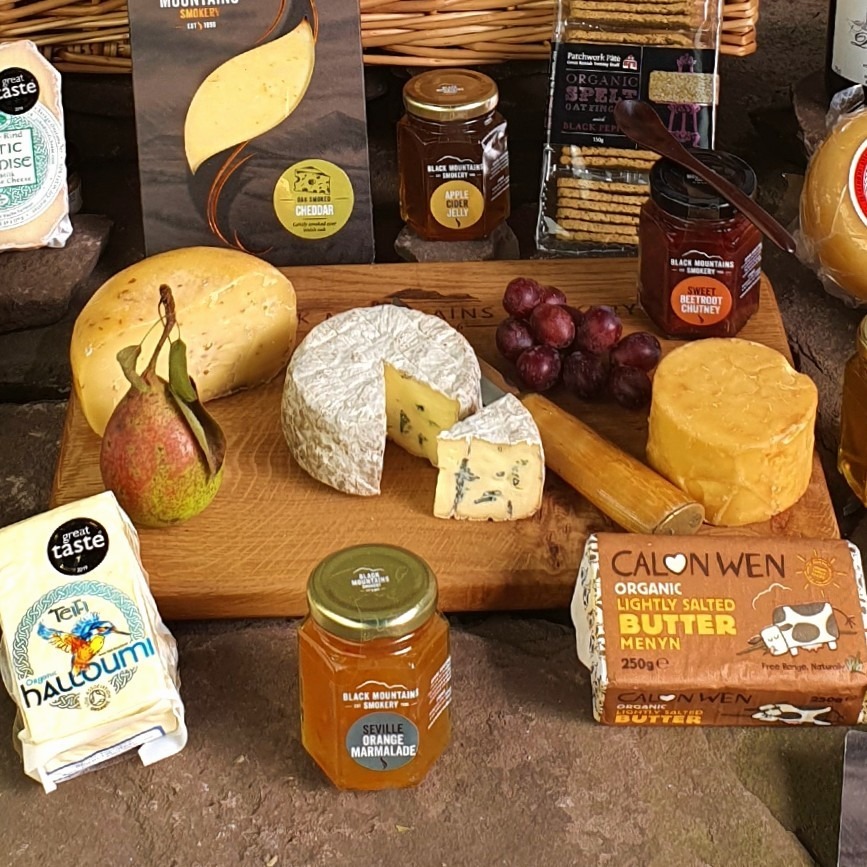 Perfect Ploughman's Recipe
Here at the smokery, we practise what we preach, so here's another hassle-free recipe which will go down a treat this picnic season. Serves 2-3.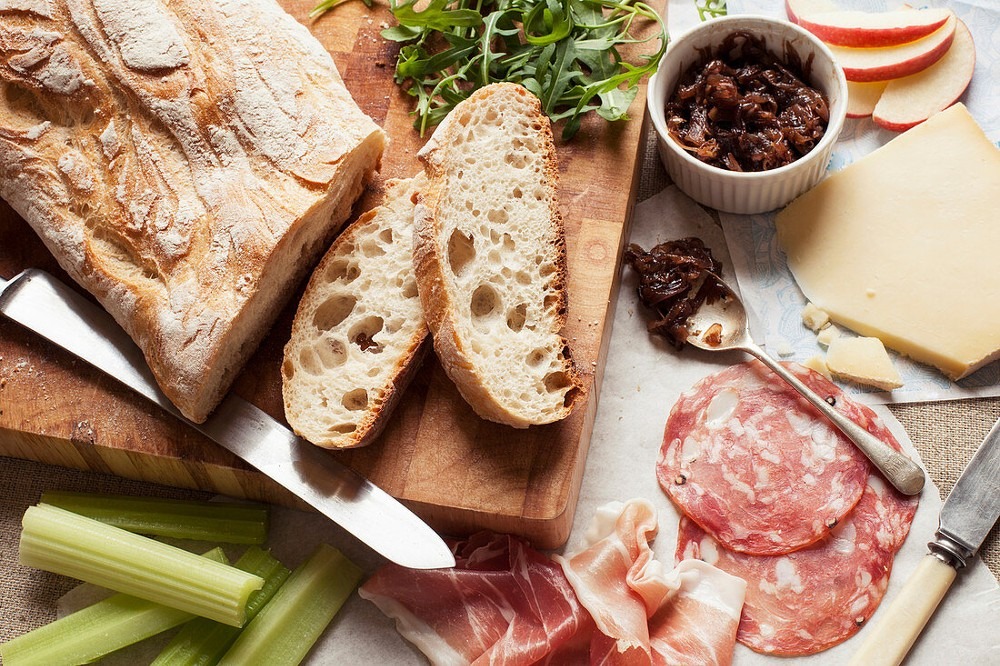 Ingredients
300g Smoked Cheddar and Paprika
6 slices of Honey Mustard Ham or Charcuterie
Pickled Onion, Gherkins, Chornichon etc
Jones Kimchi / Fermented Slaws
2 Hard-Boiled Eggs
Celery Stalks, Leaves or Salad
Sourdough
Chutneys/Jellies/Sauces
Instructions
Plain and Simple… Just plonk it all on a big oak platter board, scatter Halen Mon Sea Salt and pepper over the eggs, and sit down and eat.
Feel free to make it your own and add or substitute ingredients. A great way to use leftovers!