Welsh Foods & Larder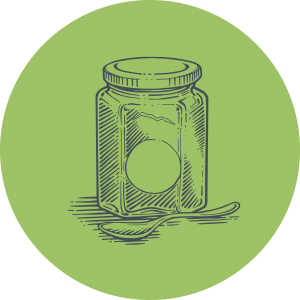 Order Gourmet Treats for delivery on your day of choice –  Delivery £9.95 – FREE for orders over £150
For UK Mainland (Rates vary for Highlands & Islands).
Keep your larder stocked with storecupboard essentials and gourmet treats to serve alongside our Oak-Smoked Foods.  All supplied by wonderful, mostly Welsh, family producers.
Our 'Welsh Bakery' offers Angel Bakery Sourdough Bread, Crackers and Canapé Shells, Fabulous Welsh cakes, toffee waffles & shortbread as well seasonal Christmas puddings and mince pies.
Dressings & Seasonings such as Cotswold Gold's Rapeseed Oil; Fino Olive Oil and award-winning Dark & White Balsamic Vinegar; delicious Sea Salt seasoning from Halen Mon that is hand-harvested on Angelsey.
We also offer our very own range of Preserves, delicately hand-stirred to partner our smoked produce. Our Very Chilli Jam is always popular and we have a selection of Sauces, Mustards & Mayo that includes Dill Sauce, Horseradish Cream and Dijon Mustard.
Wonderful 'Welsh specialities' & delicacies like Laverbread, Laver Seaweed Sprinkles, Cockles, and Local Welsh Honey harvested from the banks of the Usk less than 500m away, and an excellent selection of Pâtés and Terrines.
… and Sweet Treats to finish! Delicious Salted Caramel Sauce & Rumtopf make the easiest, laziest, most luxurious puddings (all you need to add is the ice cream, which you can buy in our smokery shop). Last but not least, tasty Artisan Chocolate Bars, handmade Butter Truffles and Fudge,  Chocolate-Coated Coffee Beans, or Brazil Nuts.