Award Winning Smoked Salmon
Free Postage to UK on Hampers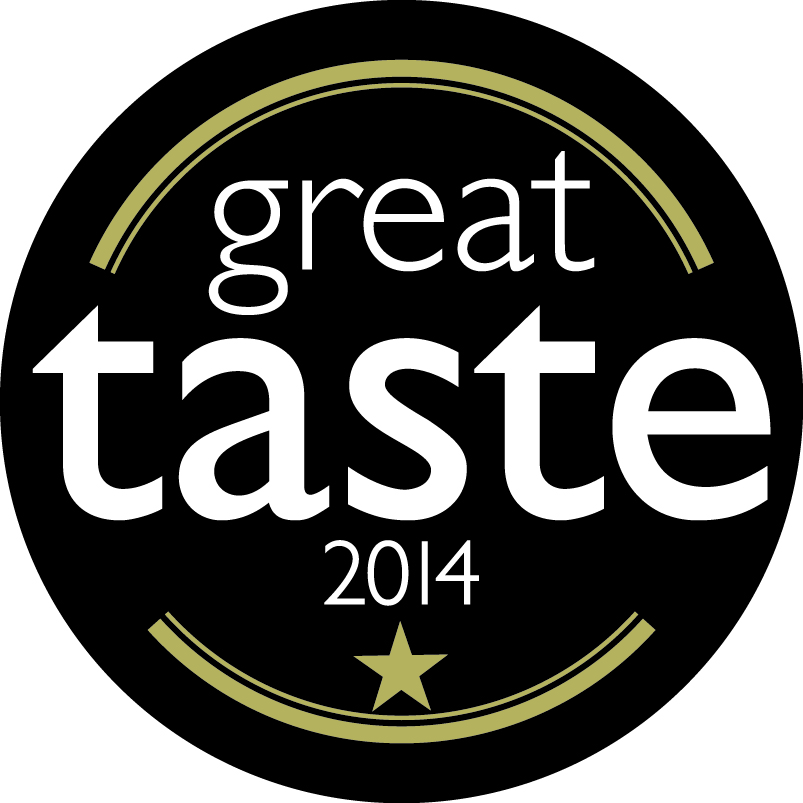 Fresh fillet of premium salmon, lightly cured and coated with crushed black peppercorns before kiln-roasting in hot oak smoke, (hot-smoking).
Mildly smoky and really succulent, our award winning peppered hot smoked salmon makes a simple but scrumptious, ready to eat starter or main course or a wonderful ingredient. Best served at room temperature, try it with a Mediterranean salad and creamed Dill Sauce. The perfect easy party ingredient and a great smoked salmon gift for a busy foodie who loves to entertain! If you are entertaining, why not present your side of salmon on one of our locally handmade oak presentation platters?
"Many thanks for the salmon - never received such a beautiful salmon ever! We hope everything goes smoothly for you both for last run up to Christmas" Caroline & Tim Woodchester - December 2016
Try our Oak Roasted Salmon in this lovely light recipe - it's also delicious for brunch.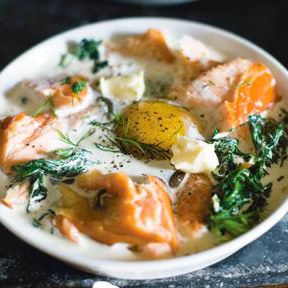 Serves 8 as a starter or light lunch
Ingredients
1kg Spinach, washed and destalked
60g Butter
450ml Double cream
800g

Peppered Oak Roasted Salmon,

broken into chunks
8 Medium eggs
2 tbsp Chopped dill
Cook the spinach in a covered saucepan over a low heat in the water that is left on the leaves after washing. It will wilt after about 5 minutes. Remove and drain. When cooled, squeeze out all the water and chop roughly. Season and sauté gently in half the butter. Set aside.
Divide the spinach between eight small gratin dishes. Put the Peppered Oak Roasted Salmon
on top and drizzle over most of the cream, keeping some back to pour over the eggs. Make a little well in the centre of each dish and drop an egg in. Drizzle with cream, and top with a knob of butter, dill, salt and pepper.
Put in an oven preheated to 180C/350F/gas mark 4 and cook for 7-8 minutes, until the white is just set and the yolk runny. Serve at once.
You might also like this...
Oak Roasted Salmon Salad with Spring Flowers
10/04/2019
We've just spent a fabulous day working with Brecon Beacons photographer, Neil Mansfield , creating new photos for our website. This spring salad of Oak Roasted Salmon was so simple to create, looked... ...
Continue Reading
Smoked Chicken Spring Salad Recipe
09/04/2019
Feeds 4- 6 as a starter - A delicious and beautiful springtime dish. Ingredients 2 Smoked Chicken Breast 170g (Or 2 Portions Oak Roasted Salmon 190g) A Selection of baby salad leaves A selection of hedgerow and woodland... ...
Continue Reading
Visit us at Markets, Fairs & Food Festivals - 2019
20/03/2019
We attend food fairs and festivals around the country, taking orders, handing out samples and selling a delicious selection of produce. Find out below when we'll be at an event near you. We love meeting our customers face to face! Locally... ...
Continue Reading