Asparagus with Smoked Butter & Salmon Recipe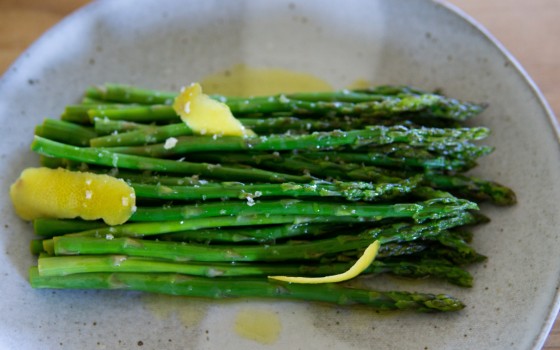 What a beautiful time of the year – asparagus season! Try new seasons asparagus with melted Smoked Butter, served with Smoked Salmon.
Our Smoked butter, smoked paprika butter and smoked seaweed butters are the perfect pairings for the abundance of delicious British asparagus at the moment.
Whether you blanche it, steam it, griddle it, roast it, or even pop it on the BBQ, drizzle with one of our scrummy melted butters and enjoy… sometimes it's the simple things in life!
See some of our favourite recipes below:
Asparagus with Smoked Butter and Lemon
Serves 4 as an accompaniment.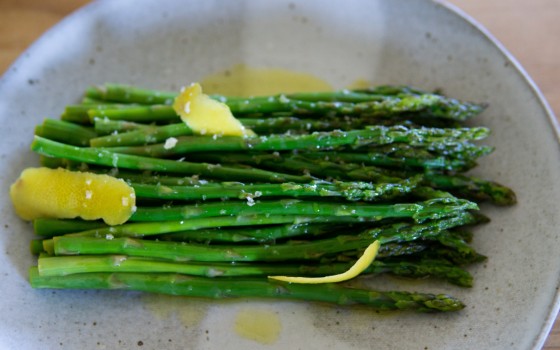 Ingredients
2 bunches new season Asparagus, trimmed
1 teaspoon lemon zest
1 tablespoon fresh lemon juice
Preheat the oven to 200°c
Mix the Olive Oil, melted Smoked Butter, lemon zest, and lemon juice in a bowl.
Arrange the asparagus in a single layer on a foil-lined baking sheet.
Pour over the butter and oil mixture and toss to ensure that all the asparagus stems are coated.
Bake for 10 minutes, or until lightly browned and tender.
Sprinkle over a large pinch on Halen Môn Sea Salt and cracked black pepper and serve garnished with curls of lemon peel for colour.
A Smoked butter, oil, and lemon mixture is also delicious when poured over boiled new potatoes.
Try using smoked butter for cooking fish and prawns, mushrooms, or even just spread it on sourdough toast!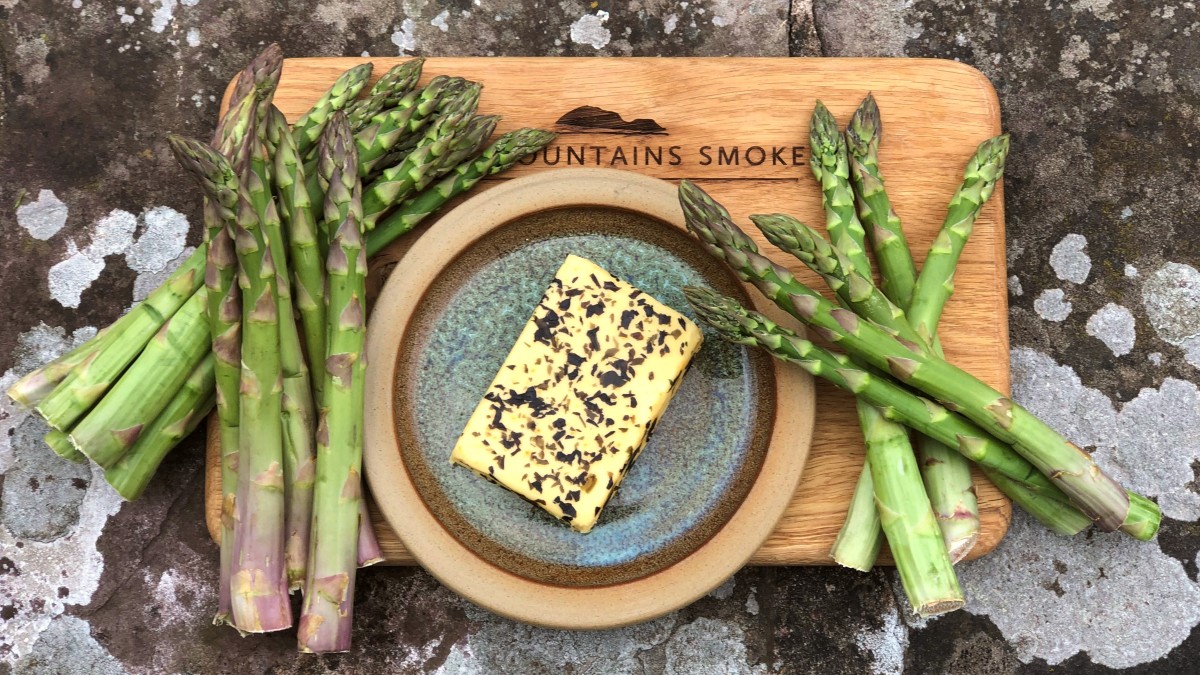 Another classic at this time of year that everyone will know and love is asparagus wrapped in parma ham, however, instead of using Parma ham why not try our mouth-watering air-dried Monmouthshire ham instead! An interesting twist on a true classic.
Preheat the oven to 200 C / Gas 6. Wash and trim the bottom ends from the asparagus. Boil the Asparagus for 3-4 minutes then drain and plunge into ice cold water.

Wrap each asparagus spear with a piece of ham.

Place the wrapped spears into the tray, drizzle with olive oil & season with Halen Môn Sea Salt and pepper.

Bake in the oven for 5 – 10 minutes depending on the thickness of your asparagus.
And not forgetting, asparagus and Salmon go hand in hand. Whether it's enjoyed as a light breakfast, – smoked salmon and blanched asparagus with a quick drizzle of olive oil and some salt & pepper. Or used for quick and easy lunches or suppers. Or try Oak Roasted Salmon portions with griddled asparagus and boiled new potatoes finished with a drizzle of melted Smoked Butter and maybe some leafy greens … delicious, nutritious food that's good for the soul!