Perfect Pairing for Fabulous Feasts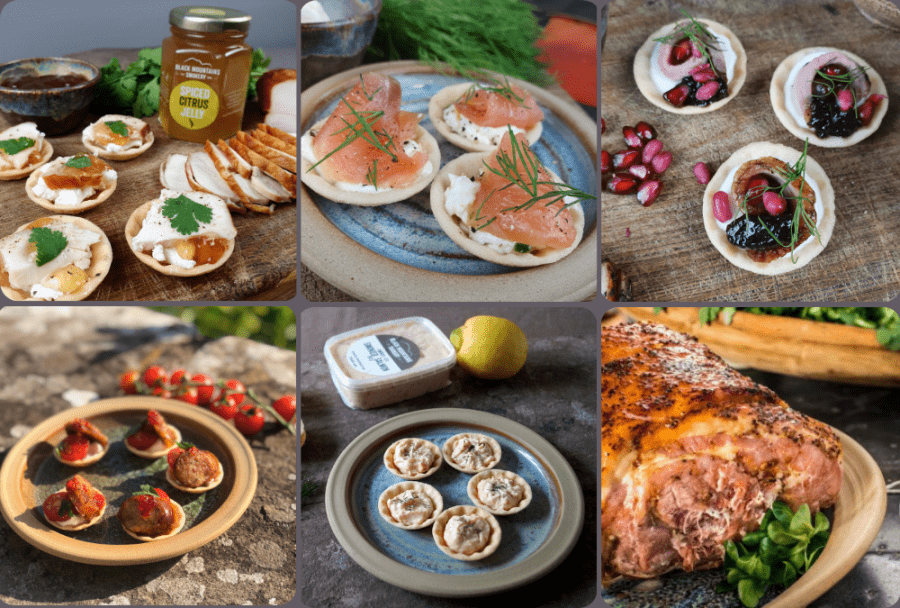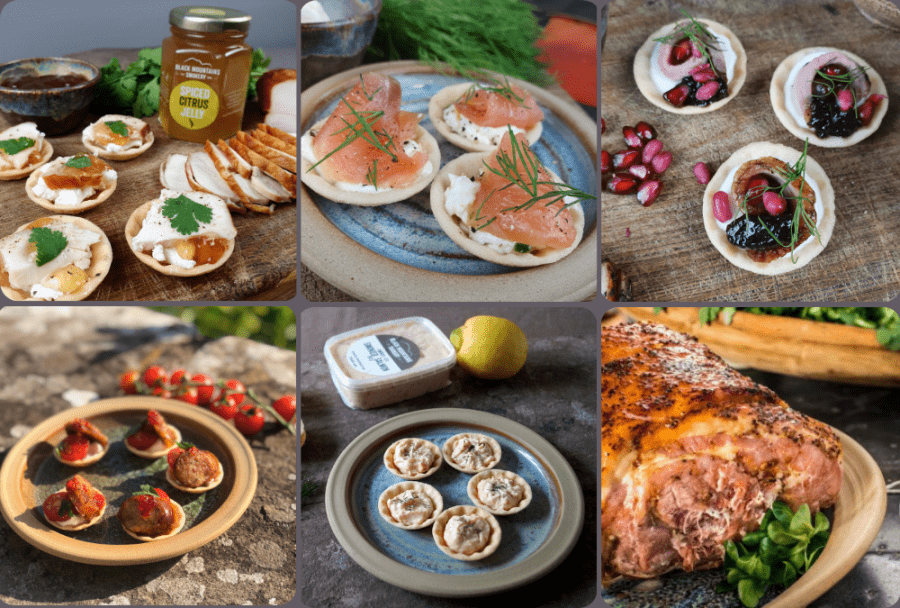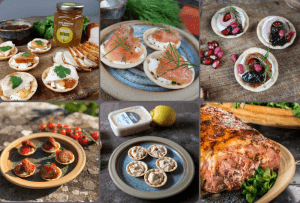 We have many serving suggestions and recipes to tickle your fancy but there is one trick for simple satisfaction that is hiding in plain sight… one that our customers might have overlooked!  These quick and easy combinations are perfect pairings for fabulous feasts.
Here at the smokery, we have carefully crafted a range of wonderful preserves and here are just a few ideas for next time you're in search of the perfect accompaniment to our smoked foods. Our crispy canape shells are fabulous flavour carriers and perfect to prepare in advance.
Look no further for buffets, banquets to finger food. Classic combinations include…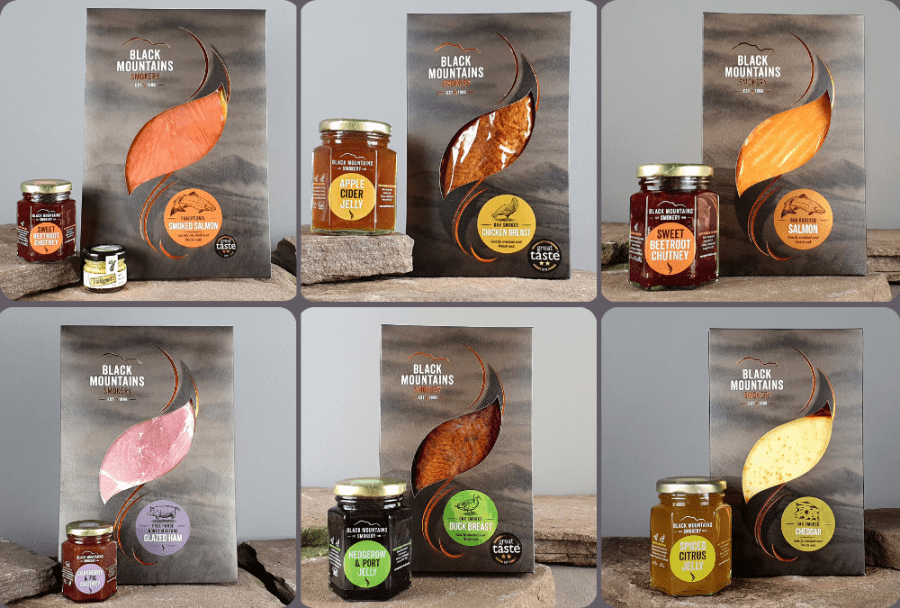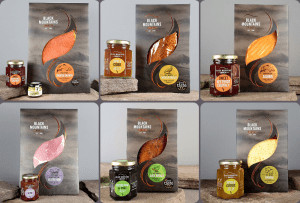 Smoked Salmon and Dill Mustard – Many of you have been enjoying your salmon with a combination of the dill mustard sauce with crème fraiche.
Smoked Chicken and Apple Cider Jelly – Succulent and subtle our smoked chicken makes the perfect companion from goats cheese to apple cider jelly, make the canape your way.
Oak Roast Salmon and Beetroot Chutney – Often overlooked our sweet beetroot chutney is versatile and colourful and not to be forgotten. Perfectly paired with our subtly smoked and succulent oak roast it's a morish mouthful.
Ham and Cranberry & Fig Chutney – Free range and fabulous this honey mustard ham can be paired or just enjoyed on its own. Serve simply with the classic cranberry & fig chutney or classic Dijon mustard and mayo  … and enjoy!
Smoked Duck and Hedgerow & Port Jelly – Our tender Suffolk Gressingham smoked duck breast is lightly cured and hot-smoked over Welsh oak. The Hedgerow Jelly is rich and festive but not sweet. We've done the hard work so all you need to do is assemble it into our canape shells with some creme fraiche or enjoy on dressed salad leaves.  Also delicious served with Very Chilli Jam or Spiced Citrus Jelly.
Smoked Cheddar and Spiced Citrus Jelly – Coated in paprika this colourful and smokey cheese pairs perfectly with our spiced citrus jelly… we'd even go as far to say, they were made for each other.
Welsh Dragon Sausage and Apple Cider Jelly – Our famous Welsh Dragon Sausage is a pork, leek and chilli sausage carefully crafted by our local butcher. Surprisingly, it pairs perfectly with our very own Apple Cider Jelly.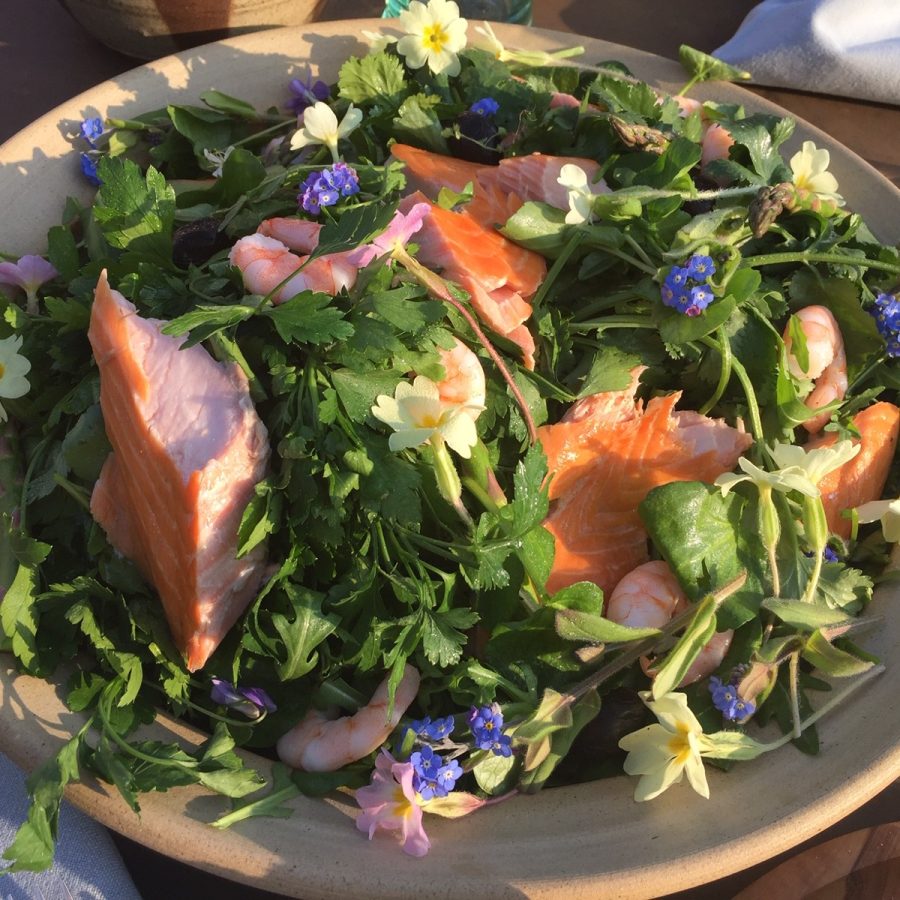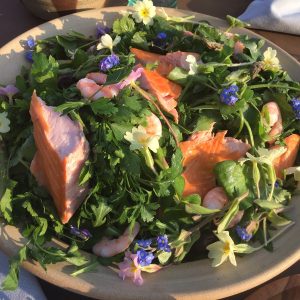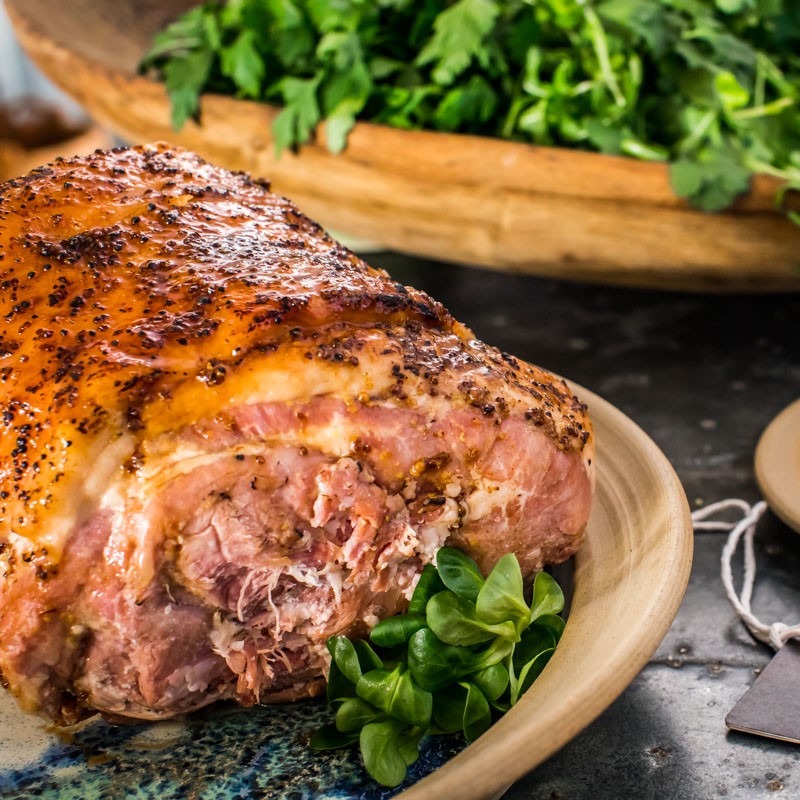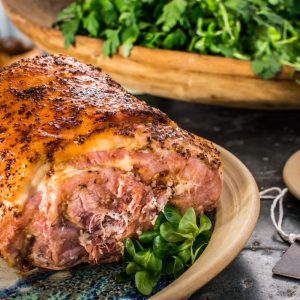 For more delicious combinations explore our canape recipes, simple and perfect for any occasion.
Smoked Chicken, Goat's Cheese and Spiced Citrus Recipe
Smoked Duck with Hedgerow & Port Jelly Canapé Recipe
Really Welsh Dragon Sausage Canape Recipe
Smoked Salmon with Lemon and Horseradish Cream Canape Recipe
For spectacular centrepieces try one of our Honey Glazed Ham just ready to be sliced, or break large chunks of Oak Roast Salmon and serve with a Dill Mustard Cream.